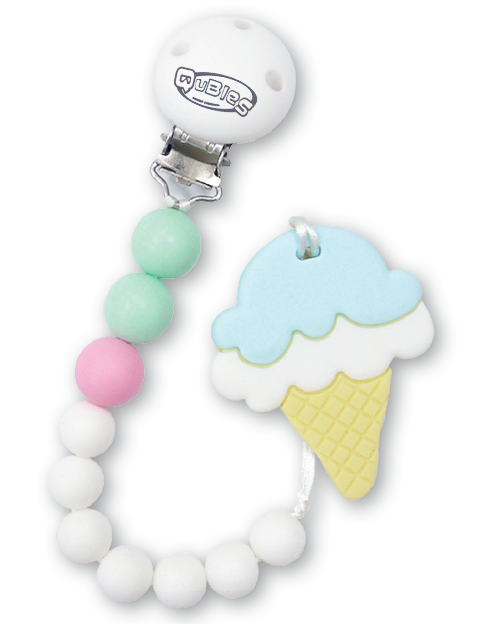 Easy for little ones to relieve teething pain.
Qubies teether clip comes with Silicone Teether, which has amazing textures and is easily REMOVEABLE so you can exchange it with your favourite pacifier!
Made from 100% food grade slicone. So it is SAFE for babies to chew on providing teething and cleans easily. The cute shape also helps develop baby's sense of touch and coordination.
And it easily clips onto your child's clothing, bib, or when carrying baby in a carrier, clips it onto your carrier for baby to enjoy!