Home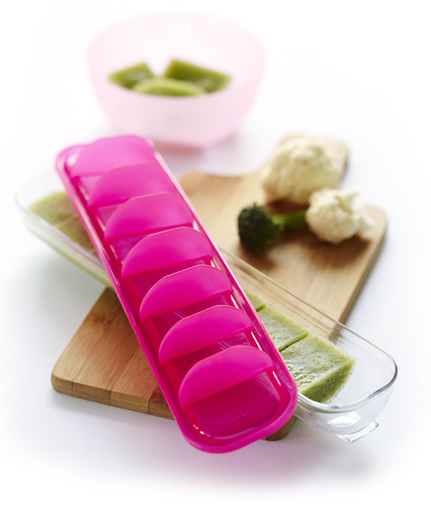 Make mealtime for
baby a breeze
Take the time to prepare a big batch of delicious and homemade fresh fruit & vegetable purees.
At mealtime it's just a matter of mixing and matching cubes from your Qubies freezer trays to create nutritious & delicious taste sensations for your beautiful baby.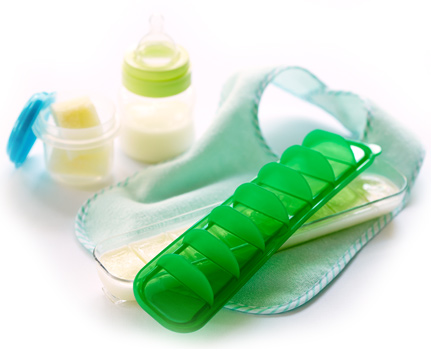 Don't waste that precious breast milk!
Are you looking for more freedom in your feeding routine? Frozen breast milk provides flexibility to Mum and Dad!!
Qubies are perfect for storing breast milk into 30ml portions. Our freezer cube trays mean you only use what your baby needs. No waste!
How to store breast milk in Qubies
Qubies breast milk freezer storage allows both parents and carers to use frozen breast milk as a fast alternative. Simply pop a few baby cubes into a wide necked bottle. Pop the bottle into a bowl of hot water and defrost milk. Store remaining cubes in a zip lock bag in the freezer.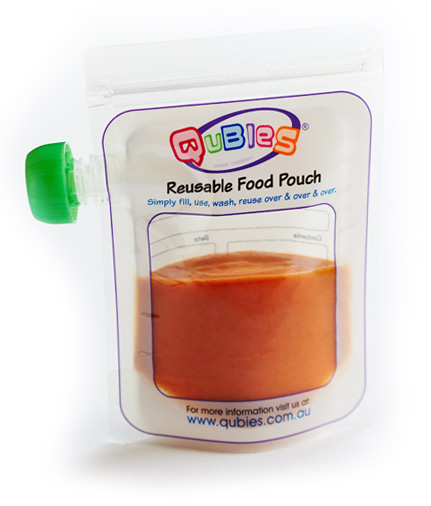 New! Qubies Reusable Food Pouches
Simply fill, freeze, use, wash & use again – over & over.
These clever 200ml reusable food pouches have been designed for years of use: they're dishwasher, freezer & microwave safe and suitable for babies six months up through to the busy parent.
Carry a snack for your toddler whilst on the go, send a smoothie with your little one to kindy or even take your reusable food pouch to work filled with your soup!
Qubies reusable pouches are the perfect accompaniment to your Qubies baby cube trays.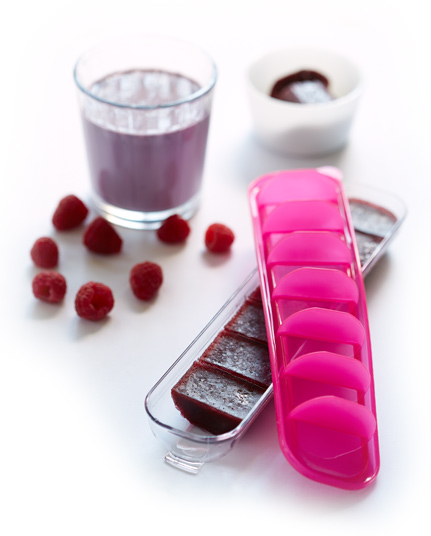 Add cubes to your smoothie after a big workout
Be creative! Use your Qubies to freeze and store all kinds of things. Try freezing lemon juice cubes – great for adding a cube to your cooking or that G&T.
After your workout, grab a few fruit cubes to throw into that smoothie. Maybe you're a super cook! Use Qubies for freezing portions of pestos, stocks or sauces. The list is endless!
Award Winning
We believe we have created the best food & storage products on the market. And so do you.
Nothing compares to a Qubie!
Necessity: Perfect for introducing solids to baby or freezing breast milk

Smart: We've cleverly moulded the dividers onto the soft silicon lid

Healthy: Qubies are BPA, phthalate & PVC free

Forever: Qubies storage containers are made & designed to last for years
Imagination: Qubies can freeze just about anything into 30ml portions

Innovative: Qubies slim line design means they will fit into any nook in the freezer

Clever: Qubies storage lids ensure no freezer smells or burn

Expected: Max fill line makes sure you don't overfill
Qubies come in 4 great colours