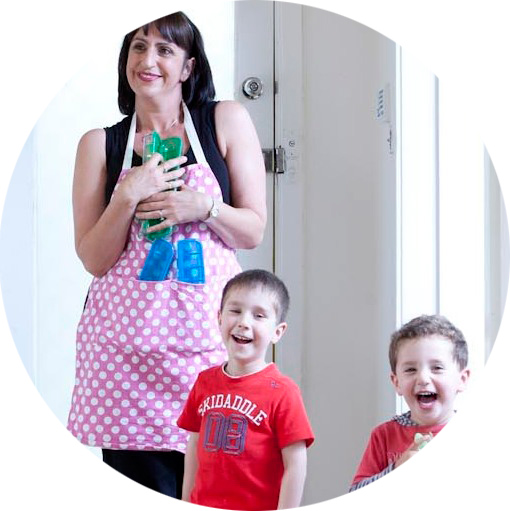 Introducing solids to your baby sounds simple enough doesn't it?  Cooking up a storm of wonderful new purees can be great fun but how do you freeze and store all those new taste sensations and have them easily accessible when baby needs them?
This was my dilemma when I had my first son. Good old mash potato tipped me over the edge. If you've ever pureed mash potato you'll understand! A number of broken containers and tears later, I decided to create my own container.
It had to be functional, extremely well made with quality materials, beautifully designed and created to last.
Above all I had to get those cubes out without giving me a heart attack….. My next baby Qubies was born.
I have created what I know is best product on the market to help parents with the exciting process of introducing solids to their babies.  No other container/ice cube tray even comes close.
Qubies was launched April 2007 and since that time the response has been amazing. We regularly receive wonderful feedback from our customers and amazing product reviews from all over the world!
We all need a little help at times, so I hope you find Qubies makes your life that little bit easier and stress free too.
Alexandra Wardle